The Yorkshire Steam Railway: All Aboard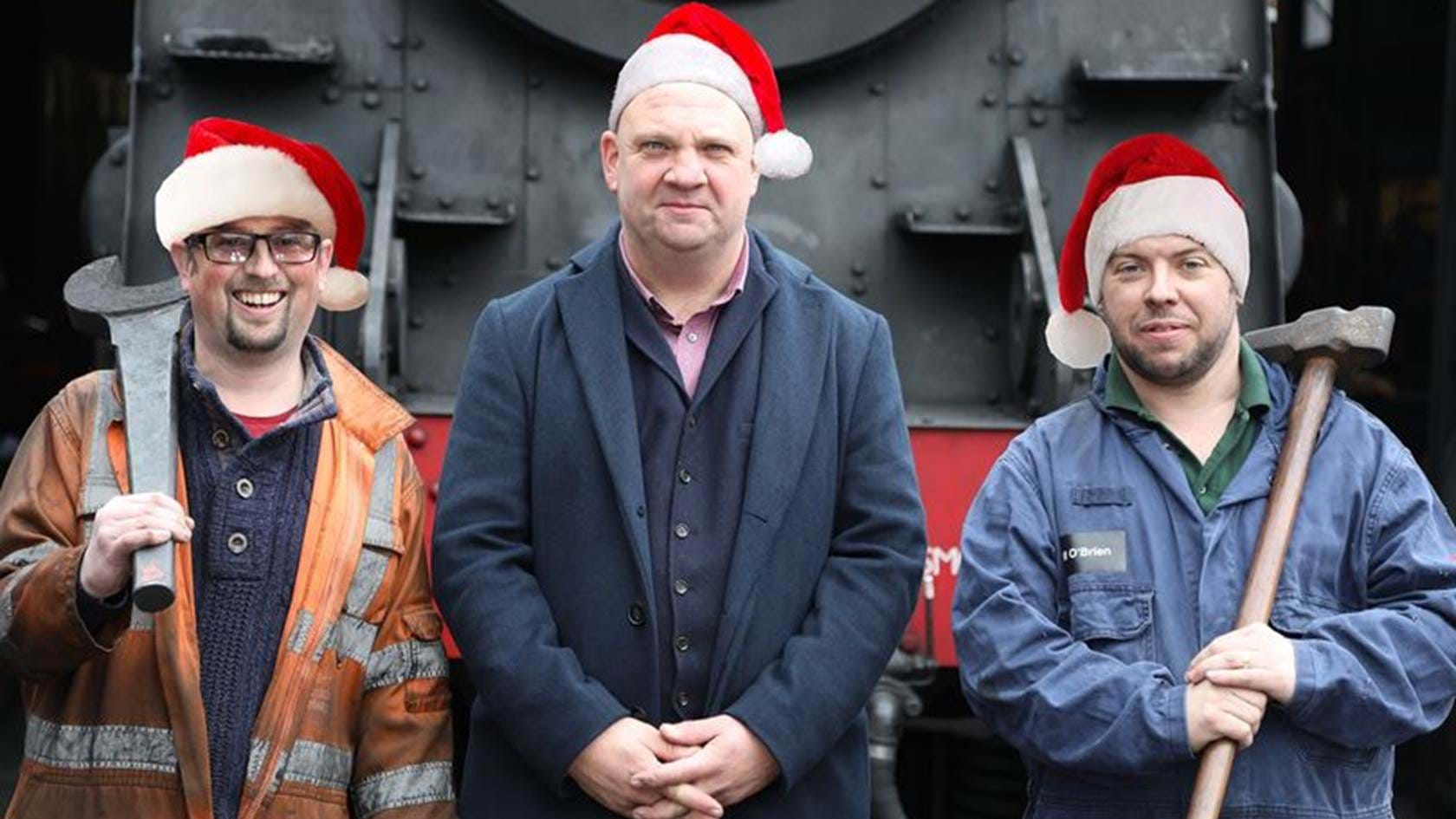 The Yorkshire Steam Railway: All Aboard
It's Christmas at the NYMR!
There's festive jollity aplenty as the railway prepares for Santa Season. What started as a bit of good fun is now absolutely crucial depths-of-winter revenue generator for the railway. And to make sure this is the most successful Santa Season ever they've added a whole new train, the Northern Lights Express. This spectacular new service - involving 25,000 lights fixed to a moving steam train and its carriages, as well as illuminating sections of the 18 mile track – is an incredible technical and logistical challenge. How will this marriage of Victorian engineering and 21st century come together?
As usual at the NYMR it's a seat of the pants ride with pretty much everything going wrong that could go wrong. Generators break down, computers fail and even the engine that is pulling the new service develops a last minute fault that threatens to stop the whole show in its tracks. With the new service a sell out and the national media turning out for the grand unveiling the railway could have a very big turkey on their hands.
And on top of everything else Piglet is desperate to get his own little steam engine, Lucie, ready for Christmas. He's spent two years restoring the little steam tram. It just needs its boiler fixing but boiler-smith Mark has to leave the job when his new baby comes earlier than expected. A very fitting Christmas twist. Plus, you get to see your favourite railway characters in silly Xmas hats!